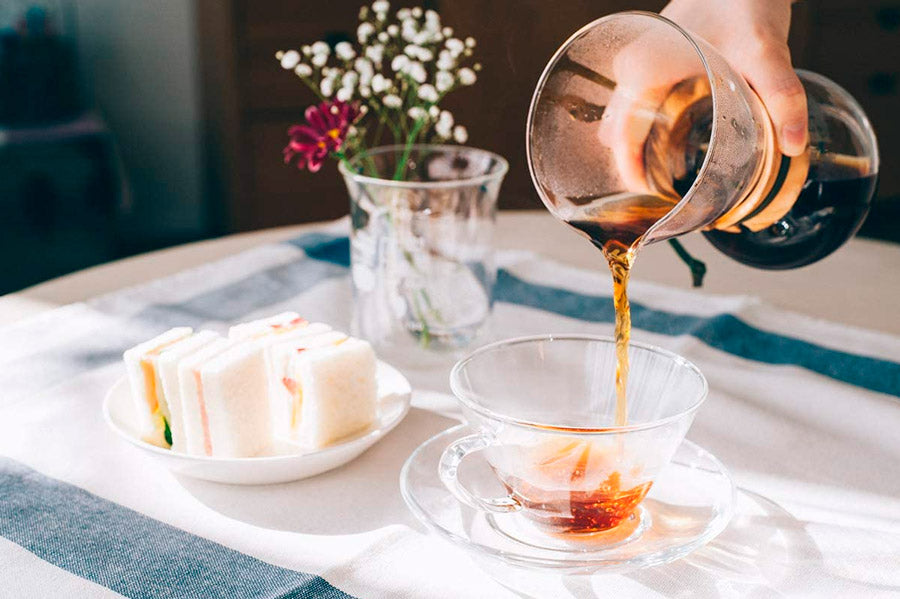 Make Your Shop An Exclusive Experience With Rare Japanese Sumiyaki Coffee
One Of The Rarest
Coffees In The World
Unique Wholesale
Opportunities
Hard To Find, Authentic
Japanese Products
We Are Always Looking For New Wholesale Partners!
It's our mission to bring the joy of premium Sumiyaki Coffee and our sister products to all corners of the world. As such we love collaborating with new businesses. We find our products pair exceptionally well with the following businesses:
Tea/Coffee Shops.
Bubble Tea Shops
Ice-Cream/Gelato Stores.
Japanese Restaurants
Asian Grocery Stores
Spas & Health Centers
Bakeries (especially Japanese or Asian Bakeries)
Gift & Speciality Shops
Gourmet Shops
Yoga & Health Services
Boutique Hotels.
A Hidden Japanese Treasure Since 1933
Sumiyaki coffee's super-rich aroma instantly calls forth one's desire to try the warm beverage. The aroma itself features robust and savory scents. As for the taste, each sip gifts a unique coffee experience. The charcoal roasting gives the coffee a full-bodied flavor, with a smooth yet smoky aftertaste.
For the first time ever, this premium coffee will be available for wholesale outside of Japan. This hidden treasure will be sure to delight those who seek to try the most unique coffees in the world. Gift your customers a unique experience today.
Internationally Renowned Japanese Coffee
One of the most respected and sought-after Suminyaki Coffee providers in Japan.
Featured In Numerous TV Shows, Papers & Travel Guides.
People all over Japan and the world visit their cafes for a taste of their exceptional coffees.
Complete Dedication
Sapporo Coffee Kan's Company president, Jin Ito, traveled all around the world to find superb coffee beans. They captured exclusive rights with farms from three countries renowned for the quality of their coffee beans. Including Indonesia, Brazil, and Columbia. Their Sumiyaki method also uses only the best charcoal available, known as Binchotan charcoal. It burns for long hours while being very clean and food-grade safe. The high steady heat combined with alkalized ashes helps enhance the taste and aroma, which makes Sapporo Coffee Kans beans so extraordinary!
Our Top Selling Decaf Coffee
Our one-of-a-kind decaf coffee is world-renowned because of our cutting-edge roasting technique that has perfected the decaffeination process. This unique technique has allowed us to keep all the beautiful aroma, flavor, and consistency of ordinary coffee despite being decaf. Since no other decaf coffee can match the taste, it's become the favored choice for many high-end restaurants. It ranks as a top seller, that's often paired with evening desserts.
A Versatile Menu Companion
Sumiyaki coffee is a great addition to any store for several reasons. Firstly, Japanese sumiyaki coffee is a highly unique and rare coffee that makes it a one-of-a-kind experience that can create a unique appeal for your store. It's also highly sought after by Asian and Japanese lovers alike. So adding it to your menu will draw forth a variety of different audiences. Our coffees are also extremely compatible with being served as espressos or in drippers, which helps diversify your offer. We also have top-selling decaf and organic options that can help cater to a wider audience.
We'll Help You Master
While Japanese Coffee Co. was only founded in 2016, Sapporo Coffee Kan has been delivering exceptional sumiyaki coffee for over 35 years. Additionally, the founder of Japanese Coffee Co., Kei Nishida is a world-renowned tea merchant, connoisseur, and scholar. He has studied and perfected the art of serving Japanese beverages for over 10 years. He has worked with all types of companies all over the world; winning the world tea championship three years in a row, writing 4 books on it, and having a renowned blog—has given him some serious insider secrets.
Luckily for you, we are more than happy to teach you everything we know. So when you work with us, we will expertly guide you through setting up and creating an irresistible service that will keep your customers coming back for more. We'll also provide you with valuable resources, methods, and guides to help you every step of the way.
Gain Access To Premium Japanese
When you partner with us, you get access to our sister companies, Japanese Green Tea Co., Kagoshima Tea, and Shizouka Tea. In 2020, our sister company Japanese Green Tea Co. officially acquired ShizuokaTea.com, KagoshimaTea.com, and Green Tea Merchant. Now each company works together, to bring the best of Japanese beverages to the international community. Best of all, when you buy wholesale, you now have access to all 5 stores!
Bring Hard-To-Find Japanese Products
Not only do we sell premium Japanese teas, but we also sell authentic Japanese products too. Ranging from tea ware, and whisks, to coffee drippers, mugs, and beyond. Many of these products are hard to come by overseas, which makes it a unique opportunity to provide authentic Japanese goods to your customer base!